Waking up to the sound of rain and the crackling of the passing thunderstorms I thought to myself maybe this isn't a good day to go out to the barn and ride horses.
The thought of staying in on a rainy day isn't so bad here in LA because we really don't have that many of them in the course of a year.
As I did some things around the house the next couple of hours I noticed that much of the wet part of the storm had passed and I thought to myself, what should I do now?
There was something that I had been mulling in the back of my head now for awhile, kind of a personal challenge if you will..........and it was this,
Go out with my camera and just take a day traveling around the greater Los Angeles area taking pictures......shoot whatever came up or interested me, but take the rest of the day to do it, see how many places and things I could capture with my camera
The weather by this time was actually the way I really like it, large passing clouds perfect for backdrops, sometimes shaded with dark shadows and sometimes sunny with that clear brilliance that only is there after a nice rain.
I packed up my camera hopped on the Harley and headed out so see what the day would bring me.
Being a native Angeleno I've seen many parts of this great city that I've become accustomed to my whole life,
Los Angeles, (The City of Angeles) is so much more than just the downtown area
The greater Los Angeles metropolitan area is home to nearly 12.9 million residents
and spans over 498.3 square miles......lol obviously I wasn't going to cover all of that but I had an idea of a few places to explore a little further
The first place I rode out to was North Hollywood, there were a couple of cool old vintage signs that I had been wanting to take some photos of and I thought that this would be a good start to my day's photo adventure
The first stop was Circus Liquor on Burbank Blvd, where the giant neon clown sign is kind of a San Fernando Valley landmark
It was also the place where Alicia Silverstone was ditched, mugged, and forced to lay down on the asphalt in the movie "Clueless" (1995)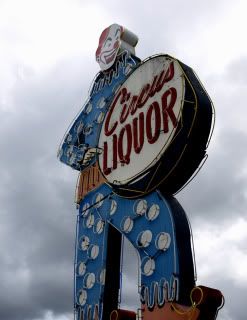 As some of you know by now I also like taking pic's of old motel signs
And the Silver Saddle Motel was just a few miles away from the clown on Lankershim Blvd.
It's kinda run down now but they still have the large plastic horse on top of the roof of the motel lobby and the original neon sign
I decide to ride over by the Burbank airport and San Fernando Road which used to be part of the old 99 highway that used to be the main north-south highway on the West Coast, there are alot of old motor motels and other things for a sign hound like me to photograph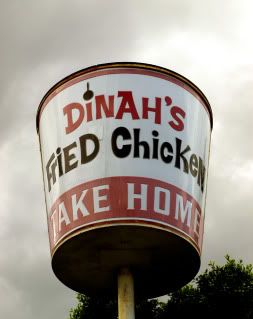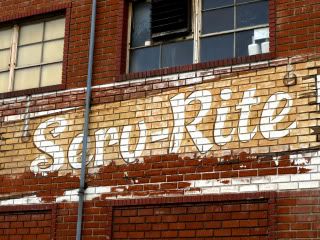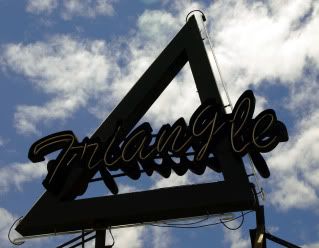 Riding on over to the old Mount Washington area I stopped at this old super market and got something to drink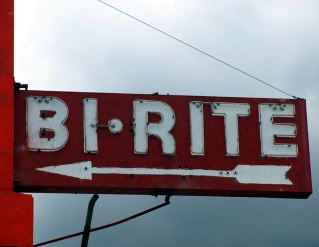 Ya, you can tell this section of town has gone Hispanic, the smiley face is now wearin a sombrero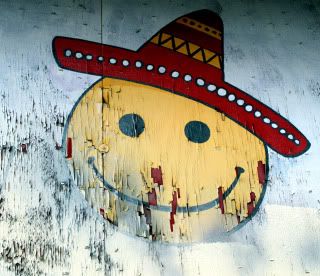 Riding through the back side of Echo Park and Chavez Ravine where Dodger Stadium is located I headed towards downtown LA and Chinatown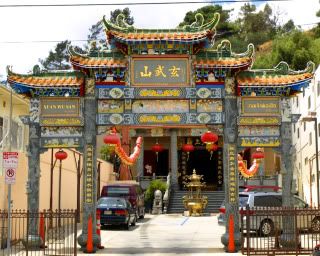 Right near Chinatown is the restaurant "Philippe" and it's one of the oldest restaurants in downtown (established in 1908) and still going strong serving up their original French dipped Sandwiches, I stopped long enough to get a pic of the vintage sign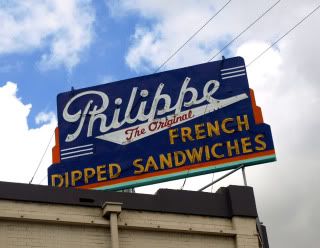 Right up the street from Philippe's on Alameda Street is the Los Angeles Terminal Annex post office building and it was the central mail processing facility for Los Angeles from 1940 to 1989
The Mission Revival building was designed by Gilbert Stanley Underwood and was added to the National Register of Historic Places in 1985, I decided to make a quick stop and check it out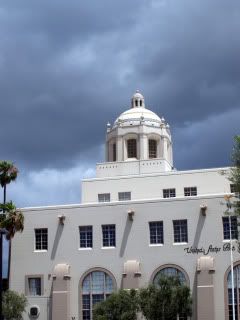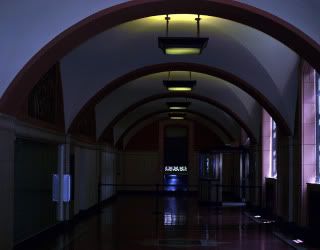 Crossing the bridge over the Los Angeles river I headed over to Boyle Heights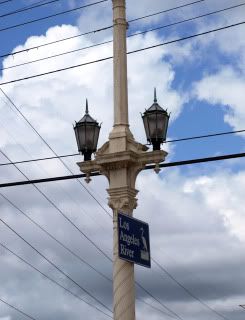 Boyle Heights is basically East LA,
There is a term for it that says "All Roads lead to Boyle Heights" this is because the area has been a immigrant destination sense the mid-1800's and for the last several decades has been primarily a Hispanic barrio
I took this shot while waiting at a stoplight on Cesar Chavez blvd.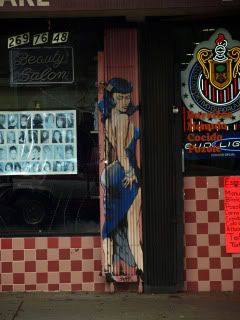 The main reason I went to this neighborhood was that the oldest graveyard in LA is here and I've always wanted to take some pictures there
Established on August 23, 1877, Evergreen is the oldest existing cemetery in Los Angeles. It is also one of the largest, with over 300,000 interments
Evergreen is the final resting place of some of the most prominent people in the history of the City of Los Angeles. Many pioneers are interred here, names such as Bixby, Coulter, Hollenbeck, Lankershim, Van Nuys, and Workman, I would say most of these names people only know of them because that is what their city is called but many of the cities and streets within the greater Los Angeles area were named after the individuals and pioneers whose work and vision made LA what it is today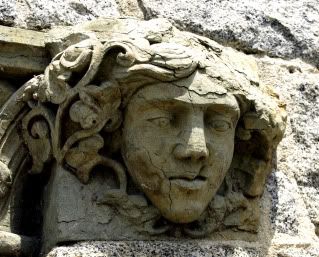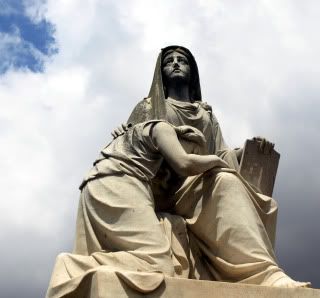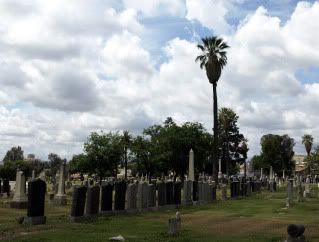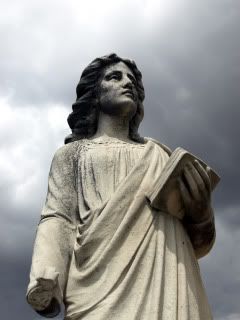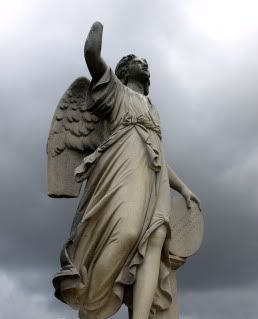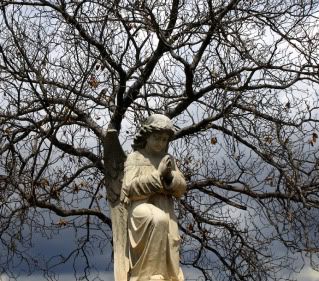 Something sobering about an old stone garden like this, you can see a large obelisk or a small meager headstone........ in the end it doesn't really matter, rich or poor
no one gets out alive..... I guess what I'm saying is enjoy and savor the moments you do have here in this life
Leaving the cemetery I decided to head back to the valley, staying off the freeway I took Sunset Blvd. through Echo Park and Silverlake stopping to catch a few signs
Like this old neon sign for The Jensen Recreation Center,
In 1997, the sign was restored to its original appearance through a cultural affairs grant and at night the 17x28 foot incandescent sign (illuminated with 1,300 red, green and white light bulbs) sitting atop the building depicts a bowler throwing a strike.....really cool old sign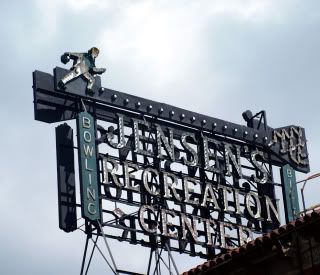 I've been to this joint in Silverlake many a late night for a meal or desert craving
Another old motel on Sunset Blvd.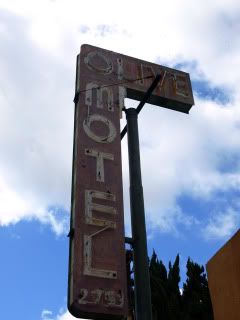 It was getting to be late in the afternoon and I knew of a old diner sign I really wanted to take a picture of using the clouds as a background, it was in an area of the San Fernando Valley that I grew up in......the Valley's namesake the City of San Fernando. So I rode all the way to the east end of the valley stopping at the James restaurant for a slice of apple pie and this photo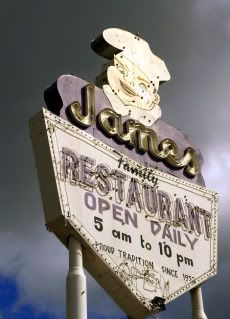 After I finished my snack I rode through the small downtown section of San Fernando
noticing part of a Ferris wheel in the skyline, I made a couple of turns and found myself at the local Catholic church which it seemed was having a carnival night with some rides,
The carny workers (and they are always a trip) were just finishing setting up for the nights festivities and it seemed like it would be a good photo opportunity for me without anyone else around......here are some of my favorites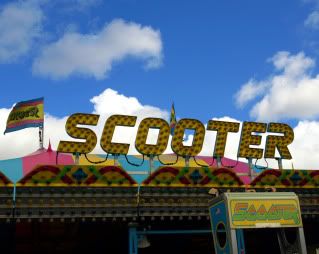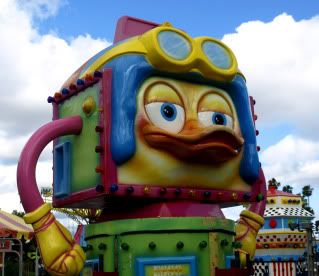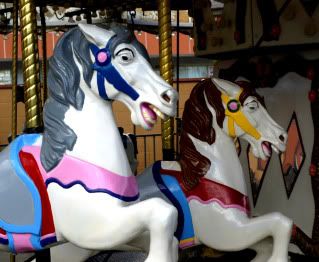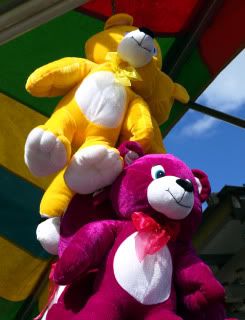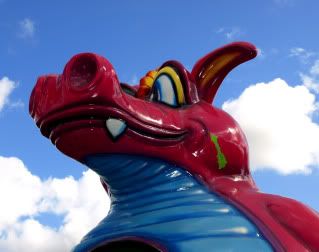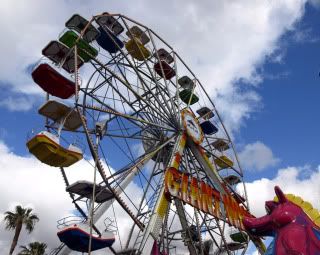 I left the carny rides and headed up Maclay street catching a few more signs
Like this still in business Fosters Freeze
Or this great old hardware store in Slymar, "Coopers" established in 1949
I picked up a couple of egg rolls at Ying's in Slymar and decided to head over to Mission Hills and the old San Fernando Mission, it was a place that I used to play often at as a boy and going there always brings back some nice memories
Mission San Fernando Rey de España was founded on September 8, 1797 by Father Fermín Lasuén, this mission has had quite a history and if any of you would like to read more about it here is a link
San Fernando Mission
The exterior of the Convento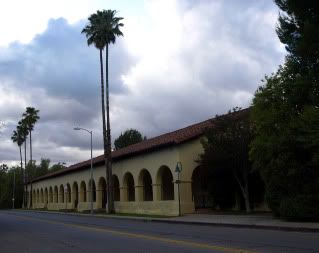 Across from the mission are some wonderful gardens so I walked over and took some pictures of the gardens and the various flowers,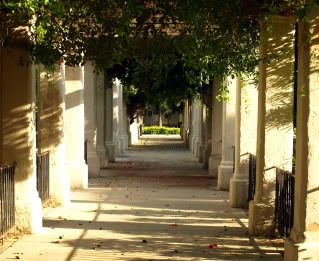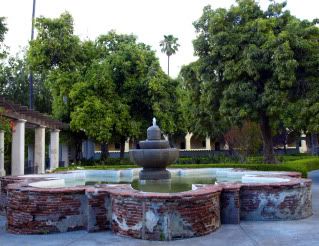 A statue of Father Junípero Serra and a native child
Father Serra was a Spanish Franciscan friar who founded the mission chain in California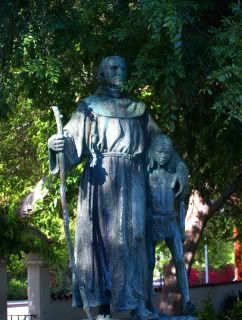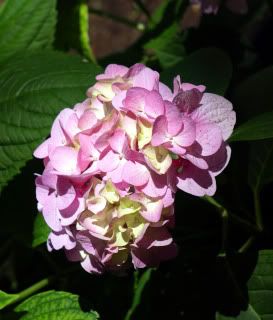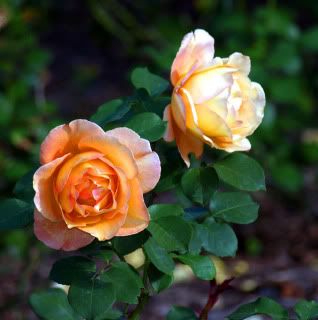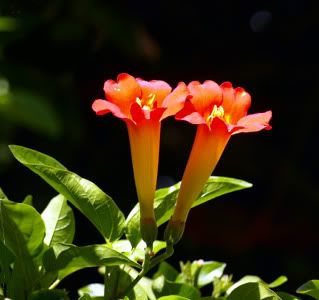 Walking back across the street I took a few more photos of the mission
Here is the interior of the Convento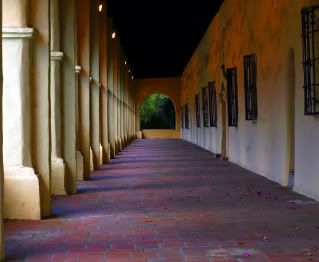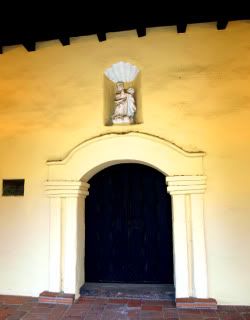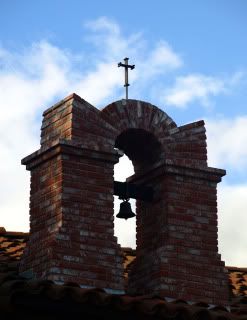 Leaving the mission I took a photo of the one tree that is synonymous with Southern California
Well I was almost home and it looked like my photo shoot day would end like it started taking a pic of one last vintage sign......Hearts diner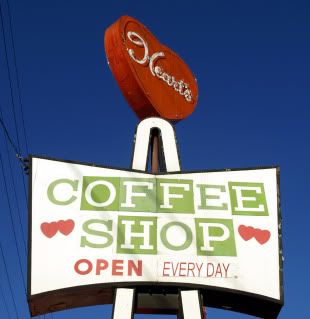 And speaking of hearts and that song by Randy Newman..........
Yes.........I love LA
~M